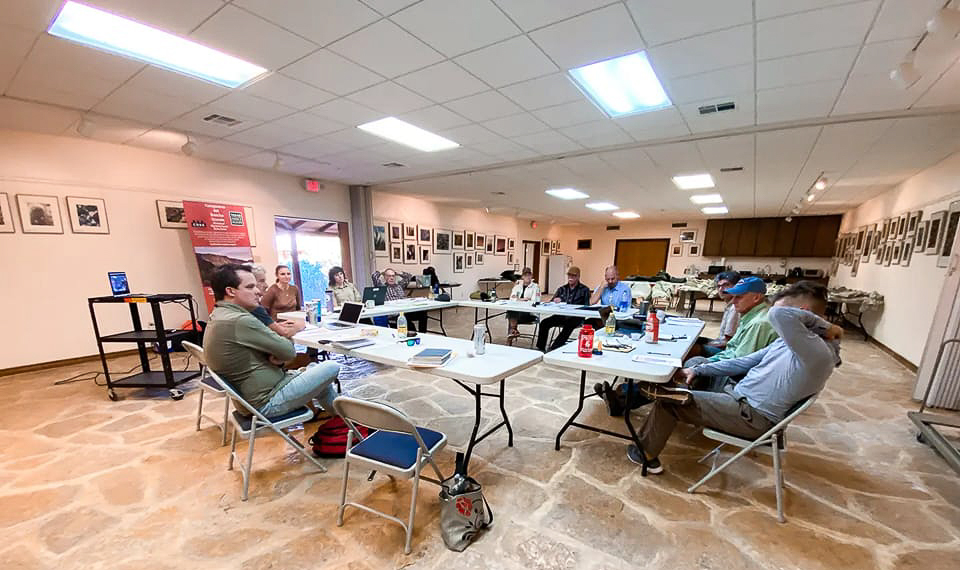 HOW DO WE ACHIEVE OUR MISSION?
Life any good conservancy we support Big Bend Ranch State Park in multiple ways but our primary goal is, you guessed it, fundraising! We do other things too like volunteer for park projects and serve the local area through an annual scholarship.
We raise money by collecting annual memberships, hosting fundraising events and through partnerships with other organization. All these sources combine to contribute to the funds we are able to give to Big Bend Ranch State Park on an annual basis. 
What kind of events do you host?
Our biggest fundraising event is our online auction which takes place each October. Businesses local to the Big Bend area generously donate hotel stays, golf rounds, Airbnb rentals, outdoor excursions to us to auction off to the highest bidder. Minus the minor costs of the online platform, all proceeds go directly to Big Bend Ranch State Park.
Other events in the past have included Backcountry Taproom, and partner events such as those with Tall City Brewing and Big Budda Bakery. Additional fundraising events are held based on availability of our volunteers.
Who are your partner organizations?
We are lucky enough to have several organizations who share our mission of conserving local resources and supporting Big Bend Ranch State Park!
Trail Roots, a trail running coaching and race company donates a portion of the proceeds from Big Bend Ultra, the Ultra is held annually on the Sunday of MLK weekend.
Natural Tribute, (COMING FALL 2023) artist Andrew Maxwell has a passion for supporting our natural areas and partners with both region, state and national parks to create unique art pieces representing their respective park partners. We receive a portion of the proceeds from Big Bend Ranch State Park merchandice.
Robert and Jenny Fuller, who give a portion of the proceeds from their book Big Bend Ranch State Park: Half Day Hikes
The two-mile stretch of FM 170 between Lajitas and Barton Warnock Visitor Center belongs to Friends of Big Bend Ranch State Park! Though local visitors are very good at packing out trash, litter accumulates. We host clean up events several times a year and are always looking for volunteers to help us keep our stretch of one of the most beautiful roads in America litter-free!
One weekend a year, Friends of Big Bend Ranch State Park removes trash from tributaries, roadways and riverbanks to prevent pollution on the Rio Grande.
In 2019, Friends of Big Bend Ranch State Park helped fund and construct the Papalote Escondido Wildlife Photography and Birding Blind located three miles west of the Sauceda Headquarters in the interior of Big Bend Ranch State Park. For more information about the blind click here.
We use our communication channels and social media to help Big Bend Ranch State Park communicated pertinent information regarding visitor experience, and park safety.
FOLLOW US ON SOCIAL MEDIA