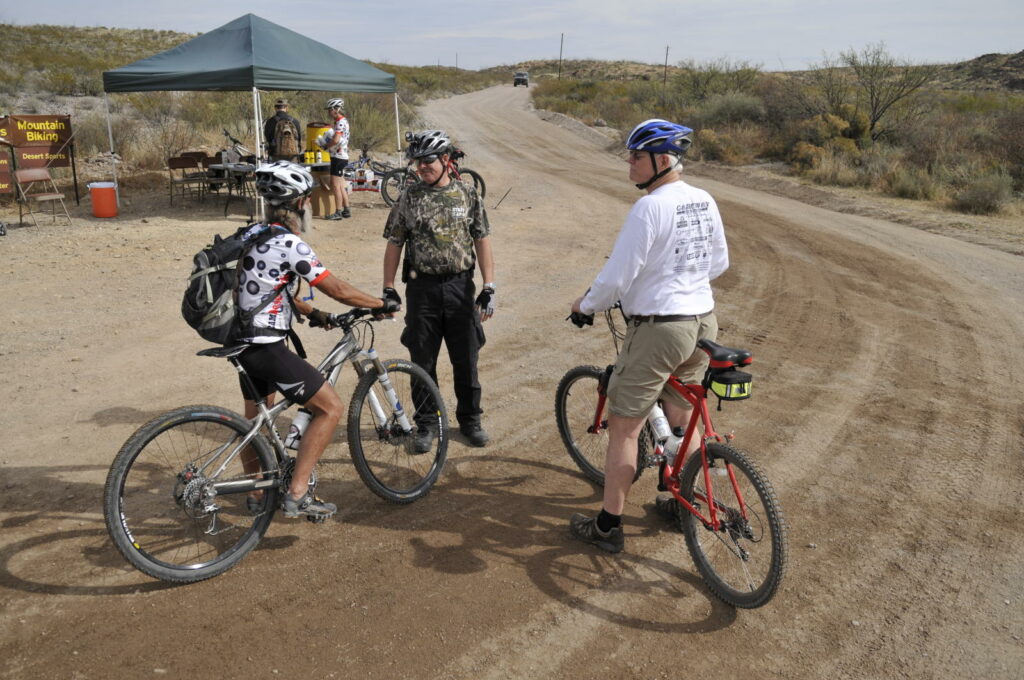 Big Bend Ranch State Park puts your wheels on the right path, wherever your heart takes you. With more than 300,000 acres of rugged backcountry and hundreds of miles of old ranch roads and trails you'll experience world-class mountain biking at its finest! Regardless of your skill level, there's a trail for you!
Featuring the only IMBA EPIC rated trail in Texas, the Fresno-Sauced Loop is a demanding mostly single-track backcountry trail and will challenge you to the limit of your ability. You can find more information the Fresno-Sauceda on mtbproject.com.
As with anything in Big Bend Ranch State Park it's best you're prepared before you arrive to the park. Bike repair and supplies are limited in the region so it's best to bring everything you will need with you.
There's an old saying that everything in Big Bend either pokes, bites or stings and that is certainly true for mountain biking adventures. Plenty of species of cacti, including the infamous Dog Cholla, along with the native Octillo have enough poking power to puncture a tire (or your shoe!). And if the plant life doesn't get you, the rocks just might.
Spare tubes, flat repair kits, air pumps, chain lubricant, extra tires along with stand bike tools are a must when backcountry biking. And for safety sake, NEVER venture into the backcountry with out enough supplies to survive in the desert overnight. Matches, signaling mirror, light jacket, survival blanket, food, sun protection, a map (the old school, paper kind!), a first aid kit, and more water than you think you need are all essential – even on a short ride.
MOUNTAIN BIKING RESOURCES
All that said, there are a a couple of local business available to help you on your adventures!
Desert Sports and Angell Expeditions are our go-to local experts! If you find yourself in a pinch when you get here, give them a call (if you have cell coverage!). You may even end up with a guided biking adventure!
MOUNTAIN BIKING MAPS & GUIDES
Official trail maps can be downloaded at the Big Bend Ranch State Park website. 
Additional maps and trail reviews can be found at the following:
FOLLOW US ON SOCIAL MEDIA